THE LIONESS BRED IN THE PURPLE + SD THE GRUFFALO IMP UK 
Australia's only DNA verified grand daughter to The Lion King, & daughter of Davey Wards Black Stallion.
THE LIONESS
Sire: Davey Wards Black Stallion
Dam: Gypsy Girl
GS: The Lion King
DOB: 2006
14.2hh
APSB REG
TWO OF THE BEST, HEAVIEST  GYPSY COBS – TOGETHER – THE PERFECT PACKAGE 
You don't see mares of this heavy weight league very often….
The Lioness is a rare gem. Heavy as they come, she really does have it all.
It has been an honour & a privilege to  own a world famous mare of impeccable quality & breeding. By far and away one on the most prized mares in the world, her quality is plain to see even to the untrained eye.
Davey Wards Black Stallion is her DNA verified sire, which only adds to what is an already priceless mare & DNA verified GD of The Lion King from Gypsy Girl.
I had the opportunity to meet her dam Gypsy Girl, owned by Tommy Tucker, whilst visiting the UK. A really proper cob, heavy  as they come with two blue eyes, and Lioness is much like her.
Our girl  is one big, powerful, exquisite mare.
Her nature is sweet, kind & affectionate. She is a darling girl and a wonderful, patient mother. She has even us superb foals, all which are highly coveted both in Australia & offshore.
In our care, this mare has become a trusting, loving, soft, willing mare who chooses to trust me & offers a very special kind of love. I am really humbled by the love this mare has grown to show. To find out her entire back story please read "Risks of Importing" on this site.
We are thrilled with the perfect blue & white filly Lioness has produced with Blue Suede, and again she has proven herself to be a mare who is worth her weight in gold on every level, with her foals being immediately homed to fantastic families even though we don't breed each season.
If you want to put your stud on the map, this mare will certainly do that, on a global scale. We paid over 60k AUD for this gem of a mare + these two will only go to the best of homes.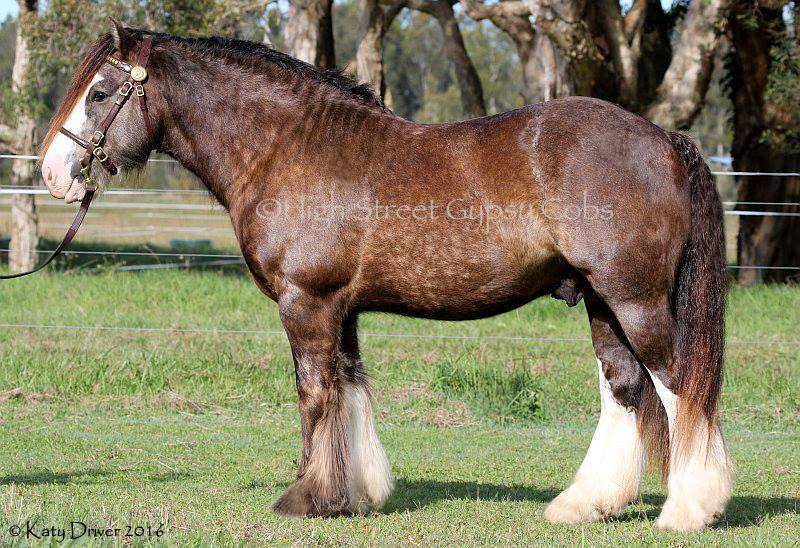 SD THE GRUFFALO IMP UK – Proven Imported Stallion 

DOB: 2013 
EHM : 13.2hh
Sire: SD MUSHU 
Dam: SD Blondie UK 
GS on dams side : SD Chief 
GD on Dams side is : SD Half a Tail 
GS on on sires side: SD The Wooly Mammoth UK

Colour :
Red / Black : Ee
Positive for w20.

I met The Gruffalo when I was in England in 2013 visiting SD Farm. I certainly was not looking for another stallion! However, this little man, who was just a bubby was such a stand out … & I could not stop thinking of him when I returned to Australia. Needless to say, we had to have him…
The Gruffalo is growing into a truly exceptional fellow who is all heart. He is just the easiest young Stallion imaginable & we are thrilled with his progeny.
The Gruffalo's Dam is one BIG, stellar mare & this boy is sure to follow in her footsteps.
Since arriving, Gruff has slipped in easily, is really loving and social, & a total smoocher.
We are just so rapt in this fella. He has a huge future ahead of him & will be out on the show scene soon.
He runs with a herd of stallions & is easy to serve mares in just a halter. He is just so heavy & chunky & has curves in all the right places. This boy has outstanding conformation, unusual colour, a temperament owners & trainers dream of, and his back breeding is just exceptional.
THIS IS A ONE TIME OPPORTUNITY TO BUY TWO EXCEPTIONAL HORSES AT A  WELL BELOW MARKET PRICE at 45k + GST. 
Unless you have finance sorted + ready to go – please do not Contact asking for Payment Plans, as refusal may offend. Thank you.