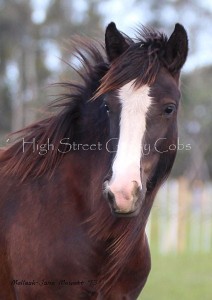 Sire: The Horseshoe Stallion ( The Pitter Horse X The Old White Mare)
Dam: The Madonna Filly (ex Dick Smith's Black Stallion )
DOB: 7/9/12
EHM: 13.3hh
APSB REG # 52010
We awaited this foal with bated breath. Daughter to our beloved Horseshoe Stallion who passed in June 2012, this filly represents so much to us & she carries on her fathers legacy.
Her dam is The Madonna Filly, whose sire is said to be Dick Smiths Black Stallion.
Madonna was the first ever Dick Smith horse to be exported from the UK.
Black Magic is absolute perfection & is the spitting image of her father. She is maturing into so much more than we expected.
She is extremely well handled and is more like a loyal dog than a horse, and very much a part of the family.
She is for sale in foal to SD Blue Suede IMP who has more than proven himself as an elite sire, throwing type foals with generous amounts of feather, tight, compact bodies & all larger than life characters!
Filly needs updated pics as these are quite old now, and we will endeavour to have them up over the next week.
Our stud is being dispersed due to ongoing health issues & now a serious back injury, so we ask for Serious expressions of interest only. Her price is firm, so if you're hoping for a top quality horse at peanuts, keep moving, we don't have the time or energy for serial time wasters.
That said, we go above & beyond for genuine clients. Thank you for understanding.