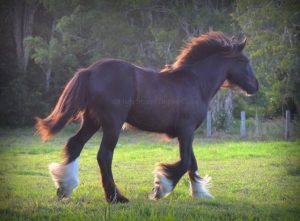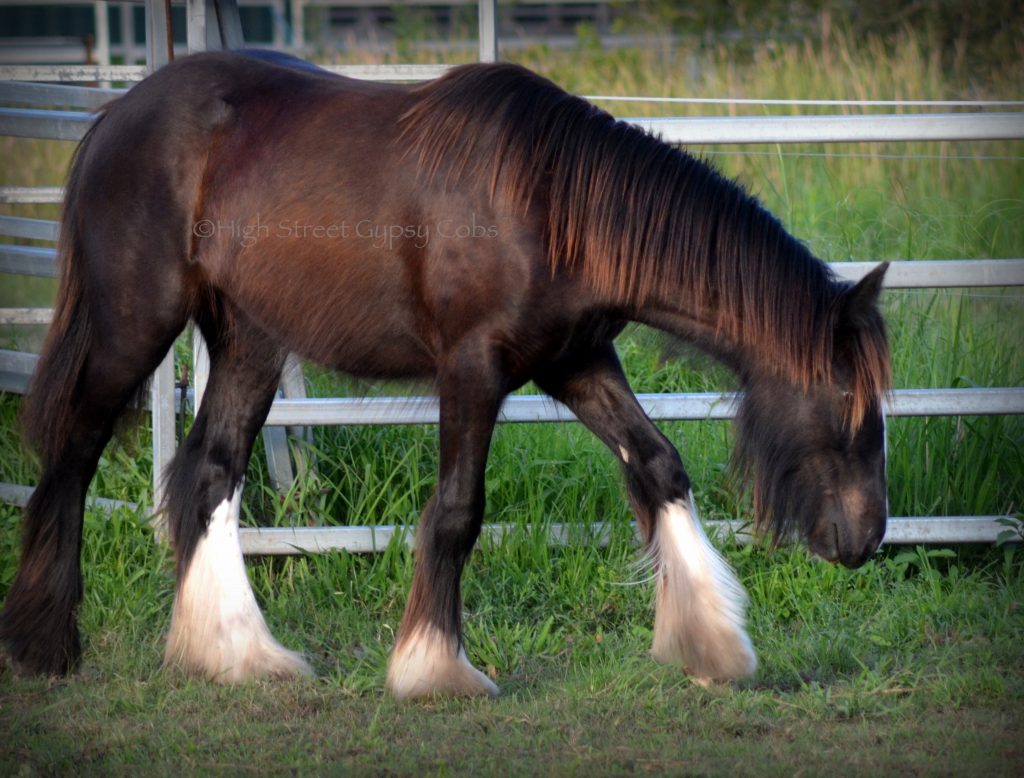 Sire: High Street's The Horseshoe Stallion from Primrose IMP + The Horseshoe Stallion IMP UK who was by The Pitter Horse X The Old White Mare)
Dam: The Madonna Filly (ex Dick Smith's Black Stallion)
DOB: 09/10/16
EHM: 14hh+
Maddie is a delightful black filly from sensational lines. She is the most adoring, unflappable, sweetheart who is quick to learn, eager to please + an all round beauty. A fabulous opportunity to secure a very well bred, top class, show + breed quality Gypsy Cob Filly.
This striking young lass will make a perfect all rounder, has some good height about her + wouldn't bat an eyelid if you did backflips around her! She is a well put together young girl with plenty of growing to do, is absolutely gorgeous with kids, and beginners or experienced horsepeople.
Maddie has had the best Nutrition throughout pregnancy & since birth.
Maddie will be the perfect new best friend for a very fortunate new family + will grow up to be a real head turner.
She is very well handled, easy to wash her face, loves a bath, yields hind & fore quarters with little pressure, faces up, catches herself, leads, loads + with her remarkably tractable nature takes all learning onboard very quickly + loves to learn.
Enjoy these images of this very well bred filly who has plenty of hair, long silky feather, sensational movement + a heart of pure gold.
DAM: The Madonna Filly IMP UK
SIRE: High Street's The Horseshoe Stallion