Welcome to The High Street Mares Page…
THE LIONESS Imp IRE
BRED IN THE PURPLE
Australia's only DNA verified grand daughter to The Lion King, & daughter to Davey Wards Black Stallion.
Sire: Davey Wards Black Stallion  
Dam: Gypsy Girl
GS: The Lion King
 
It's been a long & tumultuous road since we purchased the Lioness from Ireland. Shortly after her purchase she was "agisted in a safe place" in Co. Wexford, from which she was stolen just before she was due to foal. We launched a world wide campaign on social media to FIND THE LIONESS. The response was overwhelming.  These heartless crooks then stole her foal, and dumped her by the roadside, separating mother and baby in a cruel and selfish act. Needless to say, it reeked of an inside job.
 
We are very grateful to have our priceless mare alive and now safe at High Street.
The fact that such measures were taken to steal her, and her foal only highlight what a rare jewel this mare really is.
By far and away one on the most prized mares in the world, nothing Down Under holds a candle to this mare.
We were very pleasantly surprised when we discovered Davey Wards Black Stallion is her DNA verified sire, which only adds to what is an already priceless mare.
She is one big, powerful, exquisite mare. Gentle, loving and she has bonded closely with me, and will come up to groom me in the field. She will make her debut in 2013. For now, we are happy for her to rest, relax, enjoy all the spoils, and settle in to life on the farm at High Street. 
GREENER PASTURES SWEETCHEEKS Imp Uk
Sire: Davey Wards Black & White Stallion
GS: Davey Wards Black Stallion
GGS: Menter Watsons Tom
GGGS: The Horse That Broke His Back 
Sweetcheeks was one of the first to arrive here at High Street. She greeted me like we were old friends, and we have never looked back. This mare would put some stallions to shame, a tanky young lady who has such presence, & looks to kill.
Sweetcheeks takes everything in her stride, her first debut was Queensland Royal, and she did us so proud. 
Sweets has everything we look for in a top shelf cob, and her 2012 filly, The Dreamcatcher is the epitome of what a proper cob is. This lass will forever remain with us & will be started under saddle for the show ring in 2013.
CLONONEEN ODONATA Imp UK
Sire: Clononeen Rory
Dam: Clononeen Dragonfly
 Odonata is our fairytale girl, descended from Unicorns! She is absolutely breathtaking! At 14.1hh she has minimal black, blue eyes, and is extremely well put together. She is uber confident & is the first to stick her nose in it. We love her outgoing personality, and we call her "Aunty Odie" as she is best mate to all the youngsters and weanlings. Patient and kind, she shows them the ropes & helps them adjust to life as big kids. 
 
GREENER PASTURES THE MADONNA FILLY Imp UK
Sire: Dick Smiths Black Stallion UK       Dam: Dick Smiths Homebred Mare UK 
From Dick Smiths Black Stallion & out of Dick Smiths Homebred Mare, Madonna is the FIRST EVER full bred Dick Smiths Filly to be exported from the UK & my, does she have worldclass breeding!!! This filly was hand picked for sweetness, and is the smallest and heaviest traditional cob over seas. I have never seen such a young cob with so much feather! Soft and sweet, Madonna gets under your skin, and we just cant get enough of her. This gorgeous, tiny girl is one to watch out for & will make her show debut in 2013!!! 
CLONONEEN AGLISH Imp UK
Clononeen Aglish (2007) was bred in Co. Wexford by Tom Connors – and is now a proven broodmare, having produced two cracking filles (Clononeen Lillith & Clononeen Piccolo). Deemed extremely well marked with her minimal black markings in addition her one white ear, Aglish is a very highly thought of filly in England and Ireland. She stands at 13.2hh and is as sweet as they come, she is first EVER Checkity marked mare to be imported to Australia (The Checkity Horse, so called because his owner refused a blank / open cheque for him.)
We are keeping Aglish's 2012 filly, High Streets Ondine, hence the sale of the beautiful Aglish. 
GREENER PASTURES  PRIMROSE Imp UK
Sire: Sootys Stallion
Dam: The Spider Mare 
Greenpastures Primrose imp UK is out of The Spider Mare by Sootys Stallion, & is one of our foundation mares. At 13.3hh Primrose is a heavy mare, feather to boot, and is oh so pretty, super laid back nature, and a proven producer of top quality.
Primroses 2011 Filly High Streets Patience is an absolutely cracking filly, a marvellous example of the top notch quality this mare produces! 
The Gunslinger is GP Primroses 2010 colt . Reserve champion & gains his first premium.
Colour DNA – nT, carries one copy of the Tobiano gene. EE, Homozygous for Black Factor. Horse carries two copies of the Black gene. Horse is Black based.
GREENER PASTURES SYKES Imp UK
Sykes is from Greenerpastures UK, granddaughter to Davey Wards Black & White Stallion, son of world famous Davey Wards Black Stallion UK.  She is SYKES bred, standing 13.3hh. Sykes is out of Young Sykes, daughter to Old Sykes (Robert Watson bred) & her sire was Rocky ( Davey Ward bred ) who sadly passed. She will only produce coloured foals as she is double homozygous ( Tobiano & black )
Colour DNA results : TT, EE, aa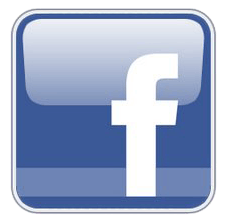 Click here to find us on Facebook
© High Street Gypsy Cobs 2011. All rights reserved.